ISEN Announces Spring Resnick Family Social Impact Fund Grant Recipients
Scaling Up Winning Ideas from Classrooms to Clients
Promising student startups received funding this spring from the Resnick Family Social Impact Program, administered by the Institute for Sustainability and Energy at Northwestern (ISEN). The Fund supports student projects that address significant local and global challenges in sustainability and energy, providing various levels of funding for proof-of-concept research, project scale-up, and travel assistance.
Recovering Resources from Industrial Water
When it rains it pours, and a Resnick grant caps off a season of steady achievement for Northwestern University startup NUMiX (Northwestern University Metal ion Exchange).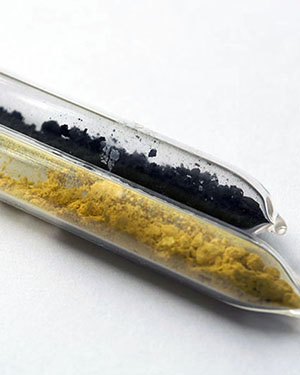 The student startup is developing a material that can treat contaminated water more efficiently and effectively than market competitors.
NUMiX selectively captures a suite of heavy metals in contaminated water. The material, a metal-ion exchange sorbent, is a powder that locks in a range of dissolved heavy metals that are present in minute concentrations in industrial processed water, allowing for an easier filtration process. The material was developed in the lab of Mercouri Kanatzidis, chemistry professor and Director of the Center for Advanced Materials for Energy and the Environment (CAMEE). It was developed into a commercial product in Winter quarter 2018 during NUvention: Energy —a course offered by ISEN and the Farley Center for Entrepreneurship and Innovation in which interdisciplinary graduate student teams develop plans to commercialize a product or service in the burgeoning cleantech space. 
"As technology in society progresses further, issues with toxic discharge from industrial wastewater are going to become more pronounced," said Jonathan Pfluger, a materials science and engineering PhD candidate and the team's chief technology officer. "Water enables and sustains life as we know it and water also enables all of the technology and technological progress that we have here," he added.
When compared to current solutions, NUMiX allows removal and filtration of metals faster and with fewer steps than current technology. Ultimately, it reduces the amount of waste going to landfills from the extraction process by an estimated 95 percent.  
"Clean water is currently undervalued in the market and its value is going up drastically as easy access to it decreases," explained Katie Kollhoff, a Master of Engineering Management (MEM) student ('18) who serves as chief executive officer of NUMiX. 
In addition to Pfluger and Kollhoff, the team includes: Matt Heise, a MEM student ('18) and chief business intelligence officer; Olivia Lugar, a Northwestern Law student ('18) and chief regulatory officer; and Laurelle Banta, a Master of Science in Law student ('18) with a bachelor of science in mechanical engineering ('17) and the chief operations officer. 
The NUMiX team received the $50,000 Cleantech University Prize from the US Department of Energy at the Rice Business Plan Competition in mid-April. They'll also compete at the invite-only national Cleantech University Prize competition in June, where the team hopes to join the ranks of previous Northwestern startups Sinode and NuMat, who have both won in previous years.
As NUMiX moves ahead to secure laboratory space and begins to scale up to serve their first customers in 2019, the Department of Energy prize and the Resnick grant will provide critical support. 
Teaching the United Nations' Sustainable Development Goals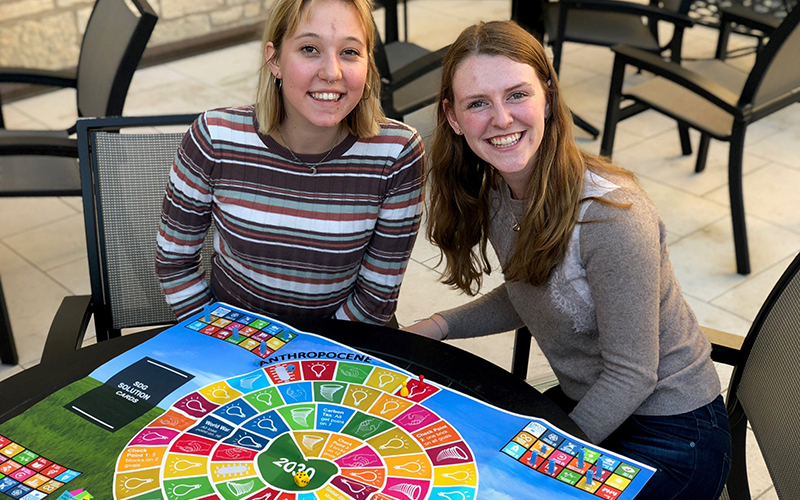 Sustainability has been a lifelong area of interest for junior Rebecca Fudge, a biology major and world literature minor. But it wasn't until she spent the fall semester abroad in Copenhagen in 2017 that she was inspired with a means to take action. During her semester abroad she learned about the United Nation's Sustainable Development goals—a set of 17 goals set by the UN in 2015 designed to improve a spectrum of interconnected global social and economic development issues by 2030, including affordable and clean energy, sustainable cities and communities, zero hunger, quality education, and gender equality. 
"I really believe in the mission of what the Sustainable Development Goals are doing, which is not only addressing sustainability and climate change, but also human rights. The mission is incredible, but it can only be achieved if there are vast numbers of people working toward the goals, and the first step toward that is letting people know that they exist," explained Fudge. 
Fudge is taking a unique approach to this dilemma – she's developed a board game, in collaboration with one of her Copenhagen professors, which teaches participants about the SDGs in the course of gameplay.  Building on a growing trend in education of gamification to teach non-game concepts while building cooperation, Fudge intends for the game to be used in high schools as a part of a one hour class.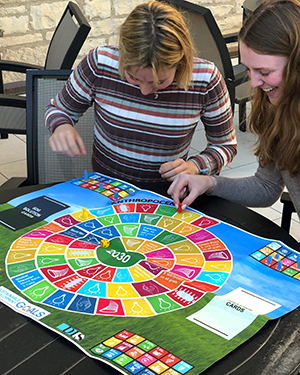 Back at Northwestern, Fudge is joined by sophomore Ronni Hayden, who has a background in graphic design and education. The team is currently working on redesigning the layout of the game, and this summer Fudge will test the game in Evanston and Copenhagen to evaluate its effectiveness in teaching participants about the SDGs. The Resnick grant will support the manufacturing expenses of the game and testing costs. That phase of work will inform any further changes to the game layout and content and, Fudge hopes, a chance to scale up production to bring it to more schools in Chicago, Evanston, and elsewhere.
"ISEN was the first organization to really believe in this project and that was such a powerful thing for me . . . this is such a dream come true for me to be able to work on all summer," noted Fudge, who is also hopeful the game development process will lead to her first academic publication.
Responsibly Producing Chocolate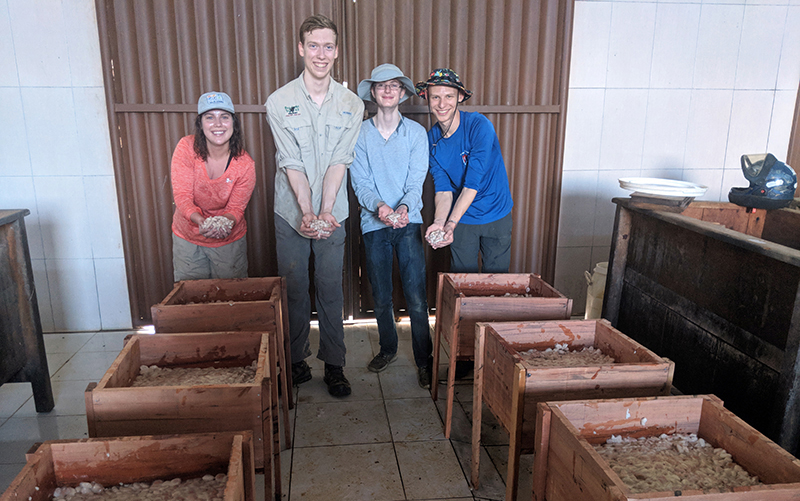 Peter Hosbein, Noah Rosenthal, Jonathan Sammon, and Morgan Uridil can taste success. The team of undergraduate engineering students received funding to advance their work designing systems and processes for environmentally and socially sustainable cacao fermentation, the primary ingredient in chocolate. 
The project originates from a two-quarter capstone course, Interdisciplinary Design Projects, for Rosenthal, Sammon, and Uridil ('18) as a part of their major in manufacturing and design engineering, while Hosbein, a junior majoring in materials science and engineering, enrolled as a part of the Segal Design Certificate.
The team set out to design a system that would improve the current process of fermentation (which is still largely done manually) in a way that can be measured—allowing for more control over the outcome.  
"There are over 600 different flavor profiles that can be developed through fermentation," explained Uridil. "Farmers are interested in that because by having a better quality chocolate they can earn more money for their beans."  
The cacao industry is an important social and economic factor in Brazil. In addition to the boosting the economic viability of an industry that suffered from a devastating tree fungus in the 1980's and later deforestation, there are also sustainability benefits. "It will lead to people focusing on smaller acreage farms and integrating it [production] more into the local rainforest where you grow cacao trees intermixed with local trees so it is more sustainable," said Hosbein. "We are trying to improve the profitability of the cacao venture so they can put more money back into the land."
Funding allowed the team to travel to a small research farm in Brazil over Spring Break to work with their client, a natural areas consultant based in Amsterdam who is seeking new ways of fermenting cacao. The students made local connections, purchased beans for experimentation, and moved through the process using a fermentation box they developed in Evanston. "We ran a full factorial experiment, testing three different factors: mixing, drainage and insulation of the box," said Uridil. They also interacted with experienced farmers who had long relied on their inherent skill to know when the beans were finished fermenting.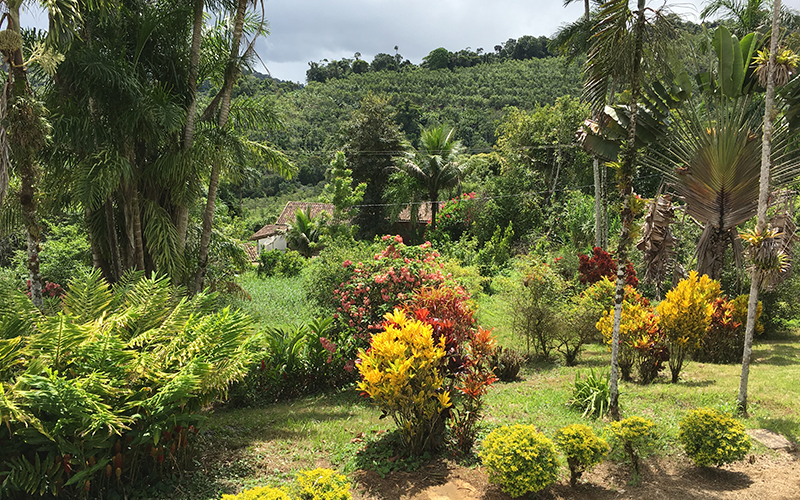 As that process unfolded, the visiting team toured other properties that had once been thriving cacao producers, and witnessed firsthand the quiet, debilitated towns that had previously been centered on a thriving industry and now were nearly empty as a result of prior challenges from the tree fungus and deforestation.
After surveying their fermentation work with their client, they learned that the organic, bacterial process required more time to yield significant quantitative measures. "Now, since we had the week-long experience there we know what everything looks like and what is possible on this farm," added Uridil.
The team returned to Northwestern to develop an automatic data logging system that their new partners in Brazil will use to take measurements of their new fermentation box designs. They will share these data with the team during the second quarter of the course this spring.
"We want this new sensing system to be able to monitor it [the process] consistently, to run a fermentation that they can tweak with their own intuitive knowledge, and get data points that way . . . based on what they know about cacao, what they feel, what they smell," said Hosbein, who is working with his teammates to prepare revised designs.
The future is wide open for the students who are considering the ongoing potential of their work to improve cacao production as demand for quality chocolate grows worldwide.
Solving Food Waste and Boosting Health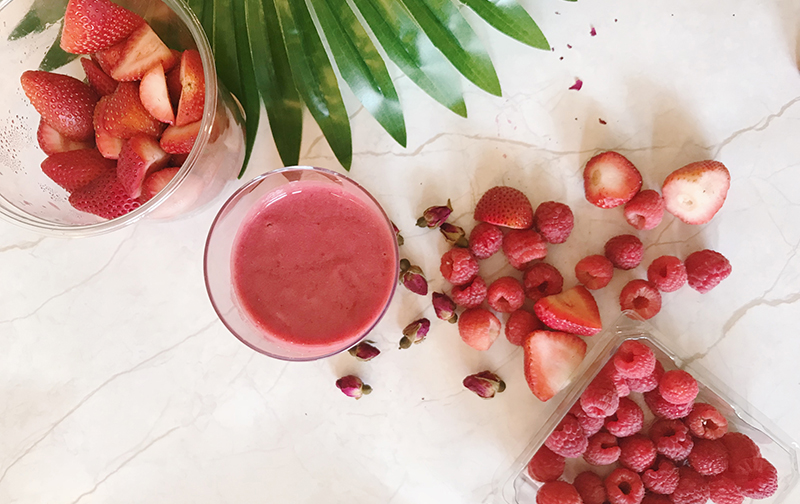 Food waste is top of mind for Kathryn Bernell, who is near the end of her studies (MMM '18), but at the beginning of a promising venture designed to both reduce waste and improve access to healthy food.
The founder of reBLEND, a line of frozen food products that 'Do good', she is eager to launch her years of hard work and preparation into the market, and received scale-up funding assistance from the Resnick program to make it happen. Through her business, she aims to turn produce that is often deemed unsellable due to an unattractive appearance into a nutrient-rich option for people.
"Farmers will only harvest and retailers will only sell what they believe customers will purchase," said Bernell, who decided to focus on providing a consumer good after researching multiple business models. After working with nutritionists to develop the product and talking with potential clients like hotels and universities, she ran two successful, sold-out pilots. Now, with her newly acquired funding, she is ready to partner with a copacker to help her scale up. "Ultimately the funds will help us make that first commercial run of product, enabling us to start generating cash flow," she explained.
In a world where farmers can lose up to one-third of their produce due to cosmetic imperfections, and consumers often don't get enough fruit and vegetables in their diet, she feels the time is right to offer her solution. Her success to date is evidence of the strength of the business plan: a first-place prize in the Kellogg Shark Tank competition and second place in a Northwestern pitch competition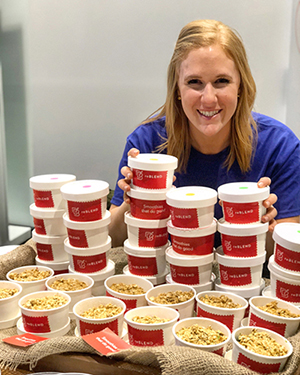 Her first offering—a line of smoothies—is just the tip of the iceberg for Bernell, who hopes to work toward offering a large product line. She's backed by a large team—Kathy Duan and Danielle Fox, both MBA candidates; Annie McCarter and Jessica Paridis, both undergraduate students studying communications and graphic design; and Rushil Mohan, a master of science student in integrated marketing and communication ('18)—who are also invested in helping to shape consumers' perception of healthy eating and food waste thought communication outreach. This is in addition to building their partnerships with farmers and clients. 
"I feel incredibly grateful that I get to go after something that I feel passionate about, and the grant is enabling me to build this business," said Bernell. 
Scaling Up
The Resnick Social Impact grant recipients are living the mission of the program: to bridge resource gaps between research and solution ideation, proof-of-concept work, and testing methods for implementation-at-scale.
In the words of recipient Jonathan Pfluger, "Northwestern students and the product of the classes that we have here can really change the world." 
Student teams are invited to apply for project/prototype assistance, project scale-up assistance, and travel assistance related to project development. Multidisciplinary undergraduate or graduate teams with at least one team member who is a current student throughout the duration of the project are eligible to apply. The next award application deadline is in the fall of 2018.