The Road Ahead: A sustainable path forward in Myanmar
The Road Ahead: A sustainable path forward in Myanmar
Resnick Family Social Impact Program funds new collaborative research on sustainable infrastructure planning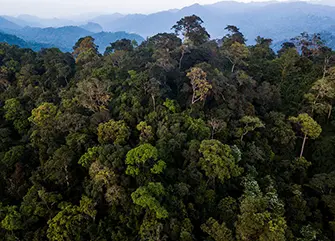 Straddling the border of Myanmar and Thailand is an area known as the Dawna Tenasserim Landscape (DTL), which contains some of the largest remaining areas of contiguous tropical forests in Southeast Asia. Spanning more than 69,000 square miles, the DTL is about the size of North Dakota and is home to exceptional biodiversity of globally important populations of endangered species, including tigers and Asian elephants. But a planned regional infrastructure project is raising concerns about the future of the forest and its wildlife, and a new collaborative project between Northwestern University and World Wildlife Fund (WWF) is trying to help.
Governments in the region are planning to build a new highway directly through the DTL, connecting the city of Dawei in southern Myanmar with the Thai cities of Kanchanaburi and Bangkok. The so-called Dawei Road is meant to offer a land connection from Dawei in the west, through Thailand and Cambodia, all the way to the coast of Vietnam in the east.
If not planned and constructed thoughtfully, the Dawei Road could be devastating to both flora and fauna, as well as to people who live nearby and depend on the ecosystems for their livelihoods.
Myanmar, which has been underdeveloped and largely isolated from 1962 until 2011 during military dictatorship, represents a unique opportunity for WWF and Northwestern to help the country achieve its development aspirations in a sustainable way. "The country is rapidly catching up with its more developed neighbors. With the construction of the Dawei Road will come secondary, attendant development that will lead to significant deforestation and disruption," says Nirmal Bhagabati, lead natural capital scientist for the Forest Team at WWF-US.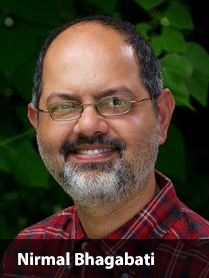 "Public officials in Myanmar say they want to provide economic opportunity for the country but also preserve its natural and cultural heritage—all of which WWF supports... There is still time to influence the development of this road to make sure that the worst impacts will be mitigated and the viability of the ecological corridor remains intact. This is where our work with Northwestern has been very valuable," he says.
Facilitated by WWF's partnership with the Institute for Sustainability and Energy at Northwestern (ISEN), Bhagabati and his team have been working closely with Giuseppe Buscarnera, an associate professor of civil and environmental engineering at Northwestern who specializes in geoenvironmental landscape analysis. With financial support from the Resnick Family Social Impact Program at ISEN, Buscarnera—along with Northwestern students Xiang Li (PhD, McC) and Christina Goss (McC '21 anticipated)—is evaluating the impacts of the proposed road and determining viable alternatives.
Deforestation, one of the major side effects of infrastructure development, can have significant impacts in terms of terrain stability, infrastructure durability, erosion, and water quality among other things.
"WWF's vision on this issue is very timely," Buscarnera says. "Infrastructure construction is expected to grow substantially in developing countries in the coming decades, which can be good for lifting people out of poverty but at the same time poses major environmental challenges… The goal of this project is to provide WWF and regional decision makers with quantitative procedures to evaluate the impact of the Dawei Road construction activities on natural landscapes and the surrounding environment. The idea is to assess different road alignment alternatives, compare them, and identify sustainable design options, including those related to construction methods and long-term maintenance."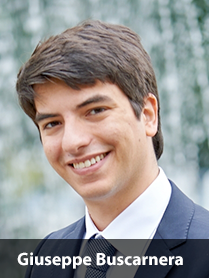 In his analysis, Buscarnera has shown areas of the planned road that would be more prone to erosion and landslides—dangerous risks that can be mitigated by preserving vegetation.
"He's also shown where alternatives to routing the road will not only avoid the most ecologically sensitive areas but can also be a net positive in terms of the structural stability of the road," Bhagabati says. "He's done calculations looking at the amount of soil that would need to be moved for different construction options, and based on that he's given us a proxy for cost. His preliminary findings suggest that by building the road in a way that minimizes the disruption of the landscape there is potential to increase the infrastructure's resilience while reducing its long-term costs. It's been really great to work with him on this."
Bhagabati also highlights the value of Buscarnera's expertise as an engineer when it comes to convincing road developers and construction officials in Myanmar, who are rarely persuaded by arguments of deforestation alone.
"We would like to leverage the great work that Professor Buscarnera has done to inform sustainable choices around infrastructure planning at a national scale in Myanmar. But why stop there? As a global organization, WWF is looking at large-scale infrastructure development around the world—in China, Africa, Latin America, and elsewhere," Bhagabati says. He emphasizes that the collaboration with Northwestern is playing an important role in supporting WWF's work, adding that "our partnership with ISEN exposes the wealth and breadth of what Northwestern brings to the table—spanning everything from law and policy to engineering to data analytics to climate modelling. We could never get that with bilateral relationships with individual faculty members or departments."
Buscarnera echoes this excitement surrounding the ongoing collaborative work with WWF, with a keen eye on future collaborative projects.
"The partnership between Northwestern and WWF is providing a platform to share complementary expertise that includes not only knowledge of engineering but also of environmental science and natural ecosystems, which WWF has been cultivating for decades. Projects like these can provide a springboard for synergies that have a global impact," he says.