MSES Student Profile: Jennifer Coronel
MSES Student Profile: Jennifer Coronel
Addressing Corporate Emissions
Tierney Acott | December 14, 2021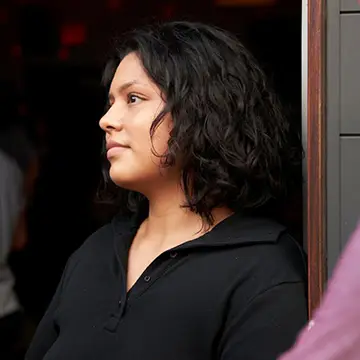 Jennifer Coronel, an (MSES) student, was on the fast track to becoming an environmental science lab technician, when she had a climate change existential crisis studying abroad in Sydney during bushfire season. She wanted to make a difference mitigating these disasters at the root, focusing on corporate emissions.
Coronel is enrolled in the program's Sustainability specialization, which explores critical topics in addressing climate and a healthy planet, beyond energy: food and water, built environment and circular economy, supply chain, and corporate sustainability. Coronel, who studied Environmental Science with a minor in Sustainability and Business at University of Illinois at Urbana-Champaign, felt that the Sustainability specialization allowed her to have the most diverse education experience. "I could really do a lot of finance, a lot of economics, maybe some technology if I wanted to. I could just bring everything to the table."
At the end of the day, she knows she wants to use that sustainability specialization to tackle corporate emissions. She plans to enter sustainability consulting and work with different companies to implement sustainability into their core strategies or be an analyst at one company and work with them to achieve specific goals. "As long as I'm in the corporate sustainability space, I think I'll be pretty happy."
In the meantime, Coronel is focused on her MSES classes. This fall, she says, "I'm taking Climate Activism and Its Business Impacts. I feel like every class is something I've always been interested in.... It's just a really exciting time." After doing a similar project for her undergrad, she's already looking forward to the Project Practicum in the spring. The practicum is a team-based consulting project for corporate, non-profit, or government partner of Northwestern. "I would love for this one to have a tangible impact that I can see. It would be really cool to present to a company like, 'Here's how these choices will directly affect your company' and have them take it."
Coronel, who realizes how fortunate she is to live in Chicago where the catastrophic effects of climate change aren't as readily seen as in other parts of the country, understands the importance of seeing the difference. She hopes her MSES degree can help turn her vision into tangible impact.