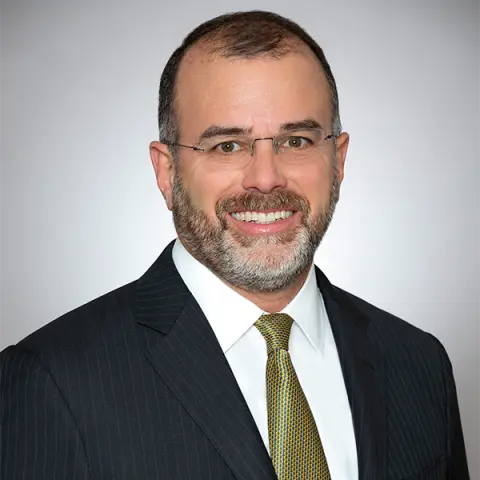 Council Member
Anthony Mann President & CEO at E-J Electric Installation Co.
E-J Electric Installation Co.
Long Island City
,
NY
11101
United States
Anthony Mann is the President and CEO of E-J Electric Installation Co. He is the third generation of his family to manage the company, which was founded in 1899 and is the oldest independent electrical contractor in the United States. E-J Electric is a leader in transportation and infrastructure, industrial, power, renewable energy, transmission & distribution, healthcare, institutional, commercial and mission critical markets. Under Tony's leadership, E-J Electric Installation Co. has completed major electric construction projects including Moynihan Station, One Vanderbilt, Yankee Stadium, Brooklyn Nets Barclays Center, NYU Kimmel Pavilion, Mount Sinai St. Luke's Master Plan, Cricket Valley Energy Center 1100MW Power Plant, 96th Street Station for the Second Avenue Subway, Kosciuszko Bridge, LaGuardia Headhouse, Croton Water Treatment Plant, Jazz @ Lincoln Center, and the United Nations.
Tony holds a BS in Electrical Engineering from Tufts University and earned his MBA from Northwestern's Kellogg School of Management. He holds Master Electrician Licenses in New York and Connecticut and serves both as a member of the Executive Board of the New York Electrical Contractors, and as a Trustee of the Electrical Employer's Self Insurance Safety Plan. He is a member of the World Presidents' Organization and was appointed by Mayor Bloomberg and the head of the City Council to serve on the Steering Committee of the NYC Building Resiliency Task Force following Super Storm Sandy. He was also a member of the Second Avenue Subway Committee and received a Public Service Award from Governor Andrew Cuomo for opening the project on time. He is Chairman of the Board of Trustees of the Jewish Board of Family and Children's Services, New York's largest social services agency serving 43,000 clients annually with 175 programs.