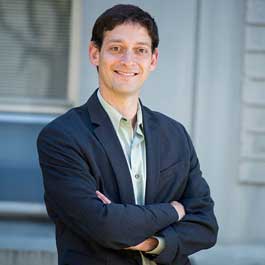 Managing Director
Cyclotron Road
Combining Energy Technologies and Business
Matt Price understands the intersection between technology sciences and entrepreneurship as he has found himself working in the field of advanced energy technologies for almost two decades. Since graduating from Northwestern University's McCormick School of Engineering with a degree in materials science and engineering, Price has worked as a fuel cell engineer, energy venture capitalist, and business development executive. Most recently, he has been working as the Managing Director of Cyclotron Road, a hard-tech fellowship program located in Berkeley,Combining Energy Technologies and Business CA, for a little more than three years.
Cyclotron Road empowers entrepreneurial scientists who wish to advance a project with the potential to have a profound global impact on energy consumption or resources. While universities provide excellent opportunities for basic research, they often have limited avenues for world-class scientists to bring ideas to market. Cyclotron Road fills this opportunity gap by providing time and access to resources from the University of California, Berkeley and the Lawrence Berkeley National Lab.
"At Cyclotron Road we look for brilliant scientist and engineers who are trained in the most cutting-edge advancement of technology," says Price. "I get to spend every day supporting the minds that are trying to come up with world's next solution to consumption of energy."
Cyclotron Road is currently working with a wide variety of technologies. From new approaches to obtaining carbon negative materials through synthetic biology to the advancement of solid-state engines, the fellows at Cyclotron are exploring a range of pathways to reduce the demand for energy and maximize energy efficiency.
"I get to spend every day supporting the minds that are trying to come up with world's next solution to consumption of energy." — Matt Price (McC '01), Managing Director at Cyclotron Road
Price discovered his passion for energy through his Walter P. Murphy Cooperative Engineering Education (Co-op) Program experience at Northwestern. A co-op allows students to alternate between periods of academic study and full-time paid work tailored to their professional goals. During his Co-op, Price learned about fuel cell technologies alongside Scott Barnett, a professor of materials science and engineering currently conducting his research in the laboratory at the Institute for Sustainability and Energy at Northwestern (ISEN).
Post-graduation, he worked with a venture capital backed fuel cell company for four years where he continued to learn about commercialization development strategies for energy technologies before obtaining his graduate degree from University of California, Berkeley's Haas School of Business. Price also worked for a company, Enlighted, which provides commercial and industrial buildings with wireless lighting controls and internet. During this time, Price helped the company grow from 15 employees to more than 150.
"I took a very linear trajectory from Northwestern to what I am doing now," says Price who proactively finds ways to make energy and technology development the core essence of his professional self. During his time as a graduate student at Berkeley, Price co-founded the Berkeley Energy Resource Collaborative in 2005, now one of the largest student groups on the university's campus. Not only does the collaborative provide career pathways for students, but it also allowed for the development of classes revolving around energy and sustainability.
"My advice for students is to find something you are truly interested in and work on developing a specialized knowledge base around it," says Price. "Feel empowered to brand yourself with what you care about."
Editor's Note: Matt Price is now President at Activate.