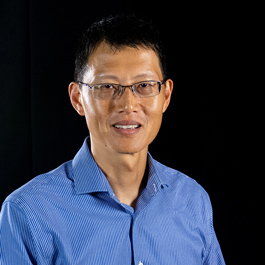 Founder
Aqua Cleanup International
Removing Plastic Waste From River Systems
Norman C. W. Yung first became aware of our global sustainability challenges thirty-plus years ago when he attended a Global Warming conference in Princeton, New Jersey. Since that time, he has maintained a strong interest in strategic thinking and sustainability with a holistic perspective, from his time as an MBA student at the Kellogg School of Management to his current work with global plastic waste management.
At Northwestern, Yung explored coursework in management and strategy, finance, marketing and decision sciences. He went on to work in management consulting with McKinsey & Company. There, Yung served clients across diverse industries ranging from consumer packaged goods to healthcare, working with different stakeholders to solve multi-faceted problems. Since McKinsey, Yung has primarily focused on healthcare, holding global leadership roles at GE Healthcare, Bausch and Lomb, Carestream Health (formerly Kodak Health), and Thermo Fisher Scientific.
As the General Manager of Thermo Fisher's Laboratory Plastics business, Yung learned the important role plastic plays in supporting innovation in life sciences. He grew familiar with the associated policies and regulations, which have become increasingly stringent due to the rise in plastic consumption and production in recent decades—creating dangers for humans, wildlife and global ecosystems. That is why Yung is motivated to work on the issue of plastic waste on a global scale.
He believes that a major sustainability challenge with plastics is their removal from marine debris. One of the most promising and effective approaches to this problem is river-based cleanup, which can be integrated with existing land-based recycling infrastructure.
A year ago, Yung founded Aqua Cleanup International, a 503(b) nonprofit whose vision is to significantly reduce the entry of plastic waste into oceans in the most eco-friendly and cost-effective way Aqua Cleanup is focusing its efforts on Indonesia and is in active discussions with its national ministries and local governments to secure rights to clean rivers and dispose of plastic waste.
Yung and his international team have connected with passionate change-makers and sustainability organizations from all over the world. "It's amazing to see so many people from different walks of life who want to be involved and make a difference. These are individuals at the ground level trying to make a difference," Yung shared. Being surrounded by energetic and passionate people working on the issue is what encourages Yung and his team to use their expertise for the planet.
When asked what sets Aqua Cleanup apart from the many other organizations working in the environmental space, Yung said, "our solution is the most eco-friendly because it uses bamboo rather than metals, which can rust and pollute the river. When bamboo breaks, as it invariably does, it is 100% biodegradable." Yung and his international team at Aqua Cleanup aim to reduce the entry of plastic waste into oceans using customized solutions that fit the features of each river. "We take into account the river currents, river width, monsoon season, and design a solution that works."
Yung credits his children with pushing him further towards sustainability work. "As a father of four, I want to make sure we leave behind a world that future generations can enjoy."
For those looking to get involved in the sustainability space, Yung says to stay open-minded and develop a broad skillset. Aqua Cleanup works across many different constituencies, so Yung has learned to collaborate with operational stakeholders and governmental agencies as well as learn from and build relationships with organizations in the sustainability eco-systems like those in plastics reuse and recycling, trading of carbon credits. "The problem with the field [of sustainability] is that it's so big; it's easy to think 'how am I going to be able to make a difference?'" Yung suggests starting simple: read about an issue that piques your interest, attend a webinar, get involved with a local environmental organization, and identify a role that enables you to apply your skills.
As Aqua Cleanup continues to grow, Yung is eager to tell the "story that is still being written" about his part in the solution to reduce and end plastic waste in our water systems.