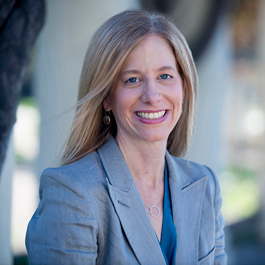 Director of Clean Energy Programs
Pacific Gas and Electric Company
Advancing Clean Energy for One of the Country's Largest Utilities
After working in the technology industry for eight years, Karen Zelmar decided to pivot her career towards energy—a decision spurred by her passion for sustainability. Having graduated with a degree in economics from Northwestern University's Judd A. and Marjorie Weinberg College of Arts and Sciences in 1993, Zelmar went on to obtain her MBA from the University of California Berkeley's Haas School of Business. She now works as the Director of Clean Energy Programs at Pacific Gas and Electric Company (PG&E), a utility company that operates in northern California. With 16 million customers, PG&E is one of the largest combined natural gas and electric utilities in the United States.
Prior to joining PG&E, Zelmar held jobs at multiple Internet providers including AOL and Netscape, before taking her first step into energy with SunPower, a prominent solar energy company headquartered in in Silicon Valley.
"It was certainly not my plan leaving Northwestern to go into energy," says Zelmar. "But I was looking for more purpose and community contribution in the work I was doing. The energy industry was a way to connect my personal interest in sustainability with my career path."
Before stepping into her current role at PG&E, Zelmar worked as the company's Director of Energy Efficiency Programs, where she administered customer rebate programs mandated by the state to encourage sustainable reduction of energy usage. In that role, Zelmar delivered approximately 600 gigawatt-hours of energy savings a year, the energy equivalent of an entire power plant.
Now, as PG&E's Director of Clean Energy Programs, Zelmar works within the Customer Energy Solutions department, which administers rebates for rooftop solar and battery storage, with a focus on low-income communities. She also provides rebates for electric vehicle charging infrastructure and runs the demand response programs in PG&E's territory in California.
"Climate change is probably the biggest crisis where I feel I can personally make a difference," says Zelmar, who is originally from the Chicago area. "I feel like our work at PG&E is directly connected to that."
"Climate change is probably the biggest crisis where I feel I can personally make a difference." — Karen Zelmar (WCAS '93), Director of Clean Energy Programs at Pacific Gas and Electric (PG&E)
While Zelmar is focused on customer engagement, not economic analysis, she says that the economic training she received at Northwestern has been a helpful foundation when it comes to understanding energy markets and the utility industry at large.
"A lot of the engagement in energy is through an economic lens," says Zelmar, who works closely with other investor-owned utilities in California. "So from that perspective, my studies have given me excellent grounding and helped me translate that context into the programs that we deliver to our retail customers."
As for graduates or current students wishing to pursue a career in the clean energy business, Zelmar advises them to pursue their interests, but stay open to the twists and turns in their career path.
"Take what you know and use the time at school to figure out what interests you," says Zelmar, who originally came to Northwestern to pursue a career in television and film, before switching to economics. "However, I encourage more people to go into the utility industry. I think it is an exciting, mentally challenging, and inspiring place to spend your working days."
* Editor's Note, November 2022: Karen Zelmar is SVP of Network Planning at Volta Charging.