Northwestern Researchers Receive $750K DOE Grant in Sustainability and Energy Catalysis
Northwestern Researchers Receive $750K DOE Grant in Sustainability and Energy Catalysis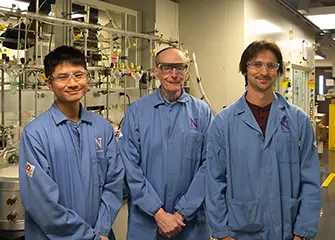 Northwestern University researchers have been awarded a $750,000 three-year grant from the Office of Basic Energy Sciences within the U.S. Department of Energy (DOE) to advance understanding in sustainability and energy catalysis. The grant will allow Northwestern to remain at the forefront of cutting-edge interdisciplinary research in catalysis and to enhance the long-term sustainability of catalytic processes. Award recipients were announced Friday, September 1, 2023.
Tobin J. Marks, Charles E. and Emma H. Morrison Professor of Chemistry, Vladimir N. Ipatieff Professor of Catalytic Chemistry, will serve as Principal Investigator for the award in collaboration with Michael Bedzyk, Professor of Materials Science and Engineering and (by courtesy) Physics and Astronomy. Marks is also professor of Materials Science and Engineering, and a faculty member at the Center for Catalysis and Surface Science (CCSS). Bedzyk also serves as co-director of the Northwestern Synchrotron Research Center. In addition, Marks and Bedzyk are faculty affiliates of the Paula M. Trienens Institute for Sustainability and Energy. Their funded proposal is titled "Understanding earth-abundant single-site heterogenous catalysts for energy and sustainability-critical transformations."
Materials produced using catalysis such as fertilizer, fuel, medical equipment, and pharmaceuticals comprise around 35% of the U.S. Gross Domestic Product (GDP). The new grant will support fundamental chemistry aimed at promoting the shift towards a circular economy, developing ecologically benign chemical processes, and tackling pervasive plastic pollution.
"In the future, important catalytic transformations must be more energy- and resource-efficient, non-toxic, non-polluting, and rely on low-cost, earth-abundant metals," said Marks. "Most catalytic processes for recycling polymers use water so at the end you are left with a huge amount of dirty water. For dissolving polymers, our processes use the most green---environmentally friendly—solvent of all: no solvent," he explained.
"We can take plastic items like nylon carpets or fishing nets, polyester clothing, polyester plastic water bottles, or polyethylene milk jugs or bags and extract the basic building blocks to enable their reuse for another product," said Marks. "We're working to close the entire loop." Material recyclability is a high priority for consumers and will play a key role in managing issues from clothing waste to the removal of fishing nets from the oceans.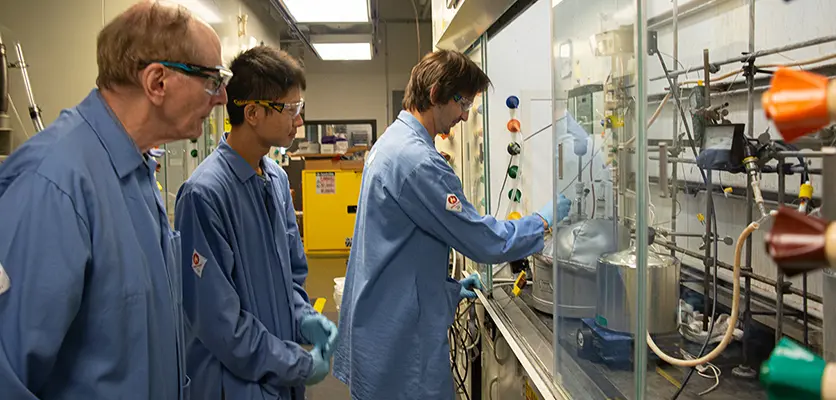 In addition to recycling existing polymers, Marks and Bedzyk are interested in developing chemistry for new kinds of polymers that would be more recyclable. "We're now asking 'What is the catalyst doing? How does it work? Can we make a better, cheaper, and more environmentally friendly option?'" said Marks.
Understanding methods for polymer deconstruction is a natural next step for the Tobin Marks Group after decades of optimizing polymer creation. "It has been a fascinating journey with excellent students," Marks reflected.
Beyond catalysis and plastics research, the group has aimed to develop less costly, more efficient, and more stable solar cells for the future and has advanced Northwestern's legacy as a leader in solar energy discovery.
Northwestern has a rich history of catalysis research and discovery. "The Paula M. Trienens Institute for Sustainability and Energy will help catalyze the development of this interdisciplinary expertise," said Marks.
The award was administered by the Office of Basic Energy Sciences within the Department of Energy (DOE) Office of Science, whose mission is to support fundamental energy research, develop new energy technology, and minimize its environmental impact. Learn more about DOE Basic Energy Sciences.