Protecting the World's Rivers
Protecting the World's Rivers
A legal exploration of transboundary governance and resource diversion with World Wildlife Fund
Annalise Biesterfeld | February 2, 2022
Northwestern University Pritzker School of Law's Environmental Advocacy Center (EAC) recently partnered with World Wildlife Fund (WWF); an international organization focused on protecting natural resources, wildlife, and communities, to seek legal avenues for river protection and management for projects in two countries—Zambia and Guatemala.
The Institute for Sustainability and Energy at Northwestern (ISEN) facilitated the partnership through EAC's Environmental Advocacy Clinic experiential learning course. Northwestern students Kyle Stenseth and Taylor Nchako provided real-world legal assistance under the tutelage of Northwestern legal experts and professors to WWF.
Establishing Transboundary River Rights in Zambia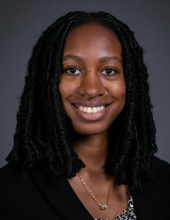 Nchako, a second-year law student worked with the WWF Zambia team to study the governance of a transboundary river in the South of Africa called the Kwando River, which is a part of the Zambezi River Basin. The African Union outlines the policy for water governance in the region, which calls for the formation of River Basin Organizations—coalitions of states that govern each river. Within the African Union, the African Network of River Basin Organizations brings these organizations together to help with financial and institutional capacity and ensure they effectuate water cooperation. For a transboundary river, it is less intuitive to determine the appropriate governing River Basin Organization.
Nchako worked with WWF to examine the current governance arrangements for the Kwando River and consider  what mechanisms could be adopted to improve the river's ecological management and technological use, while ensuring that there is sustainable water cooperation between the countries that share the river. Sarah Davidson, Director for Water Policy at WWF United States, worked as an advisor for Nchako for the Kwando River project. Davidson notes, "WWF's support to the surrounding countries is based on the understanding and recognition of the important role the Kwando River plays as the headwaters for the whole KAZA region, which includes 2.5 million people, 220,000 elephants, and many different species that call it home."
For her research, Nchako analyzed primary source documents and scholarly literature concerning water governance in the region. Her meticulous work involved research on African treaties and legal jurisprudence as well as an analysis of what river management and water cooperation practices have been successful in the past. During her research, the lack of readily available information regarding African legal policies, especially transboundary water governance, challenged Nchako. Documents needed to be translated from their original language—a task complicated by legal terms and definitions. To aid her in her legal research, she met regularly with WWF to discuss findings and incorporate feedback. Nchako's work culminated in a presentation and memo to WWF containing her findings and recommendations. "The kind of research that Taylor was able to give us in terms of the legal context is the kind of model that the River Basin Organization needs to institutionalize the work we did," says Davidson.
In addition to meeting with the WWF Zambia team, Nchako met weekly with supervising attorney Nancy Loeb, a clinical professor at the Pritzker School of Law, EAC legal fellow Leah Song, and Kyle Stenseth, a third-year law student who met separately with his partner, WWF Guatemala, for their EAC clinic project. "It was great meeting with both students on a weekly basis and seeing them overcome their research challenges throughout the semester and develop a helpful work product for the client," Song said.
Implementing Water Reserve Initiative in Guatemala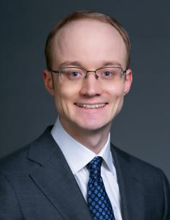 Kyle Stenseth's project centered on implementing a water reserve initiative in Guatemala. Both environmental law and river protection have ecological and social importance. Davidson notes that "Everyone relies on water, practically because it's their livelihood, but rivers are often such a source of mental or even spiritual comfort. That's something we aren't always as comfortable talking about but is really important to the way people actually relate to water." For Stenseth, the environmental and social significance of the project was important. "The problem with law," he notes, "is that sometimes you're representing interests that are harmful for the environment. And so this work was very rewarding and fun."
Following successful implementation of their own water reserves initiative, WWF Mexico is collaborating with other countries in the region to help them adopt an environmental water allocation policy. Stenseth's research built on an existing water reserves policy WWF Mexico had introduced in 2018. Water Reserves policy covers what portion of water can be diverted for agriculture, industrial manufacturing, drinking, etc., and what portion must stay in the environment. A successful water reserve system depends on maintaining a volume of water to ensure the preservation of the river ecosystem to meet environmental needs for people and nature. Stenseth worked to find out how to introduce a water reserve system in Guatemala under the country's existing legal framework. His work was critical because, while he focused on higher-level generalizations rather than specific rivers, there are rivers in Latin America that are not yet over-allocated and therefore implementing the proper reserve system will ensure the conservation of water and river ecosystems without affecting industries that currently rely on those rivers.
Stenseth encountered similar challenges to Nchako regarding translations, as nearly all the legal documentation he analyzed was in Spanish. Getting the correct translation of complicated legal language proved difficult, as well as understanding the nuances of Guatemalan water law, or the lack thereof. While Guatemala has no national water law, there are water laws at the local and state levels, but not all states have the same laws.
Experiential Learning For the Benefit of the Environment
Stenseth and Nchako gained real-world experiences that complemented their coursework at Northwestern Law and allowed them to bring their high-level theory knowledge into practice for causes that better the environment and the world. Nchako found that the best part about working with WWF was "how much I was able to learn from the project… and having the flexibility to research so many different things." Nchako's future optimistically lies in working at a large environmental advocacy organization, while, following graduation, Stenseth is off to his home state of Arizona to continue work in water law. Both students praise the quality of the clinic, their relationship with the clients, and their professor, Nancy Loeb, who Stenseth said "went out of her way to help me get on board with this project and to check in with me during the process. She's incredible." Nchako advises future EAC students to "Enjoy the work. While law school can feel overwhelming at times, remind yourself what you're getting out of it. And know you are doing something good for the world."