CMQT 2022 MacArthur Fellow
CMQT Deputy Director Named 2022 MacArthur Fellow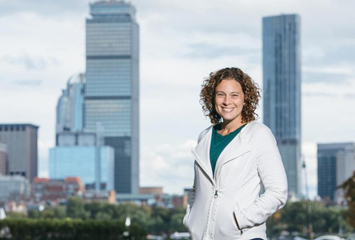 Center for Molecular Quantum Transduction (CMQT) Deputy Director Danna Freedman was named a 2022 MacArthur Fellow. She joins a group of 25 total fellows named in an October 12 announcement by the MacArthur Foundation.
Freedman is a synthetic organic chemist focused on creating novel molecular materials with unique properties directly relevant to quantum information technologies. Learn more about her work here.
Congratulations to all of the Fellows!