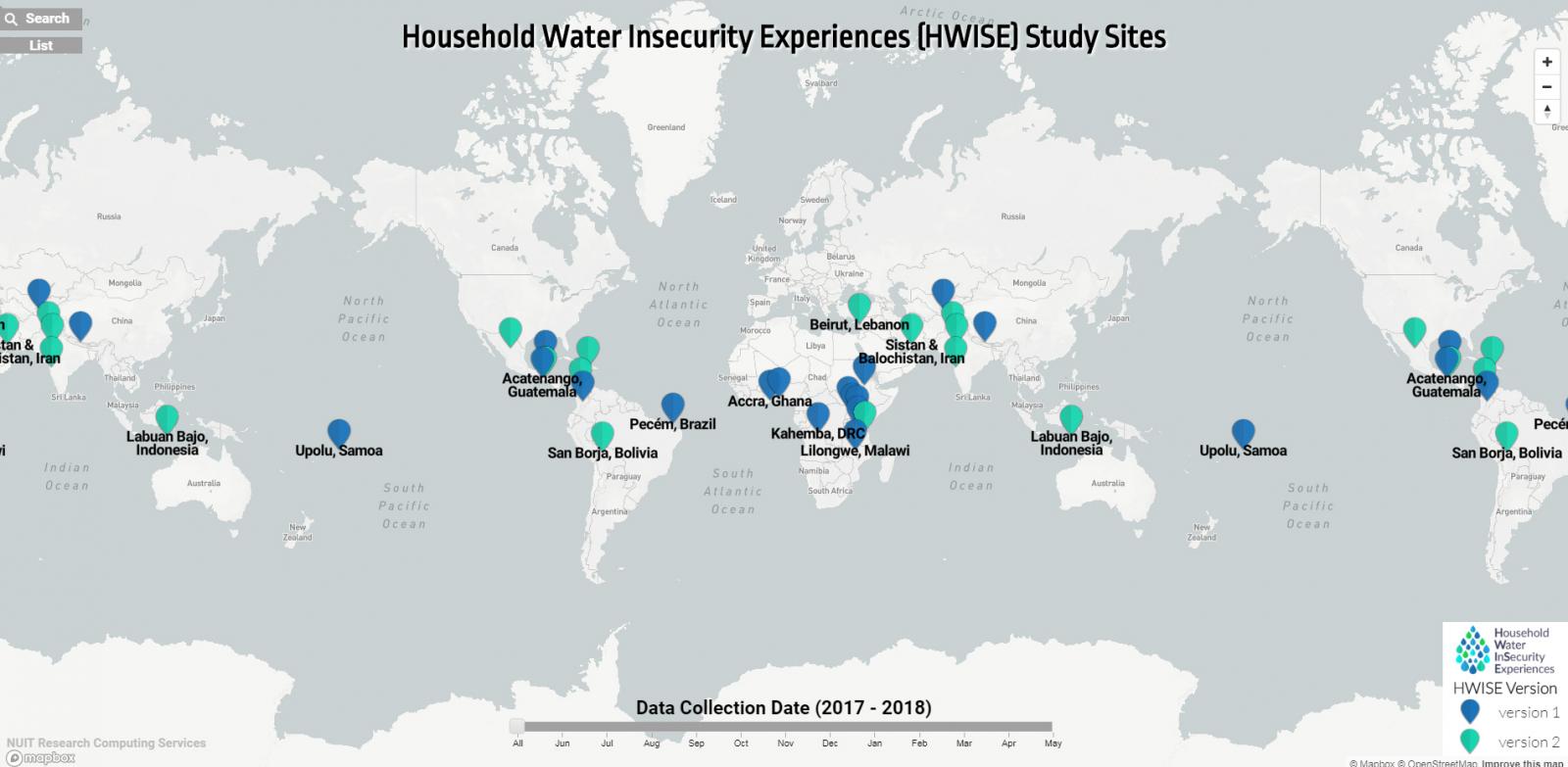 Young, who also conducts research on global food insecurity, stresses the importance of developing metrics that capture a wide range of experiences while also allowing for meaningful comparisons across groups. Such information could provide valuable insight into the types and severity of problems with water, when they occur, who is affected by them, and the effectiveness of possible solutions.
"Policy makers need quick, comparable numbers when they make decisions," she says. "Similar data already exist when it comes to household food insecurity. People have learned a lot about how food security works by studying it within a country and comparing data between countries. The household scale food insecurity metric has been transformative. Similarly, HWISE data can tell us a lot about where resources are needed, who needs them the most, which interventions would be appropriate, and it would help us quantify the impact that technical or policy interventions can have."
As is the case with the project in Chatham, Young and Venkataramanan have formed a team of Northwestern student researchers to help analyze the large HWISE dataset, guiding them on quantitative and qualitative analysis along the way. Students involved include: Ben Thomae (undergraduate student, Neuroscience and Global Health Studies), Kathleen Clark ('18 alum, Biology and Global Health Studies), Julia Yeam (graduate student, Accelerated Public Health Program), Virginia Nowakowski (graduate student, Accelerated Public Health Program), Patrick Mbullo (PhD student, Biological Anthropology), and Margaret Butler (PhD student, Biological Anthropology).
***
Launched in 2016, the Resnick Family Social Impact Program at ISEN supports student projects that address significant local and global challenges in sustainability and energy. The Program, seeded by a generous gift from Paula Stamler Resnick (WCAS '86) and Ira Resnick, bridges resource gaps between research and solution ideation, proof-of-concept work, and testing methods for implementation-at-scale.