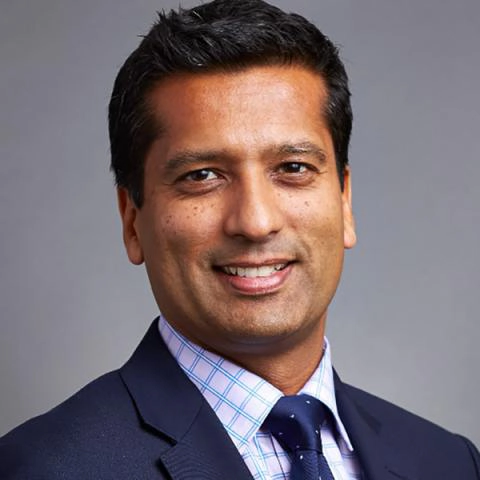 Council Member
Chief Operating Officer of LS Power
Darpan Kapadia is the Chief Operating Officer of LS Power and is a member of the firm's Management Committee and Investment Committee, overseeing one of the largest private power generation, transmission and energy infrastructure companies in the United States. Since its inception, LS Power has raised over $48 billion to construct, acquire and operate its projects, including utility-scale solar, wind, hydro, natural gas-fired and battery energy storage assets, and over 660 miles of high voltage transmission. Additionally, LS Power actively invests in businesses and platforms focused on distributed energy resources, such as electric vehicle charging infrastructure, demand response, microgrids, and energy efficiency, as well as waste to renewable fuels and energy platforms.
Prior to his appointment as COO, Mr. Kapadia was Head of Strategy for the firm. He is also a member of the investment committees of Edge Principal Advisors, Verance Capital and Marmora Capital, three affiliated companies that invest across real estate, sports, media and alternative investments. Before joining LS Power in 2004, Mr. Kapadia was a Vice President at Goldman, Sachs & Co. where he managed assets for institutional and private clients. Previously, Mr. Kapadia was a Senior Consultant with PricewaterhouseCoopers LLP where he provided strategic and financial advisory services to corporations.
Mr. Kapadia received a B.A. in Economics with Phi Beta Kappa honors from the College of William and Mary and an M.B.A. with highest distinction from the Kellogg Graduate School of Management at Northwestern University.
Mr. Kapadia currently serves on the Board of Directors for electric vehicle charging company EVgo Inc., renewables and battery storage platform REV Renewables LLC, and global risk management advisory firm K2 Integrity Inc. He is also a member of the William and Mary Foundation Board of Trustees, the William and Mary Public Policy Advisory Board, the Kellogg Alumni Council, the Kellogg Private Equity Advisory Council, and the Executive Council of the Institute for Sustainability and Energy at Northwestern (ISEN).