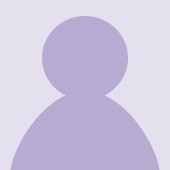 Nathan Bradshaw
Department/Program: Materials Science and Engineering
Faculty Advisors: Dr. Mark Hersam, Walter P. Murphy Professor of Materials Science and Engineering, Professor of Materials Science and Engineering and (by courtesy) Electrical and Computer Engineering, Director of Materials Research Science and Engineering (MRSEC) 
Status of Studies: Fifth Year
What is your area of focus at Northwestern?
I develop scalable methods of processing two dimensional materials like covalent organic frameworks and hexagonal boron nitride.
Why were/are you interested in a fellowship?
I am interested in how scientists share their findings with non-scientists. I like to explore how narratives can be used to help people learn more about being environmentally conscious and more informed about the science behind new and greener methods of producing energy.
What are your plans/hopes for the future?
In the future, I hope to teach others science and explore methods of increasing participation in science fields by traditionally underrepresented groups.
What is most exciting about your life as a student and fellow?
I am constantly encouraged by the drive from other graduate students to contribute to the communities they live in and care about. This can range from participating in the sunrise movement, teaching senior citizens about cutting-edge science, or researching how to make more efficient batteries.