News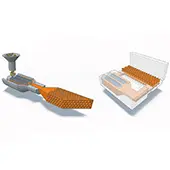 August 29, 2023
Researchers discover how to dismantle and rebuild a common form of polyurethane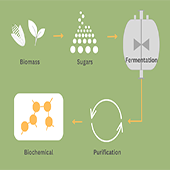 March 13, 2023
New Life-Cycle Assessment research evaluates greenhouse gas emission and environmental impact of 15 promising biochemicals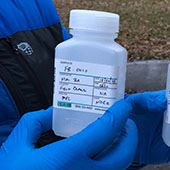 August 18, 2022
Process beheads PFAS, causing it to fall apart into benign end products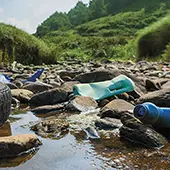 June 03, 2022
Northwestern researchers seek solutions to the plastics pollution dilemma with new ideas on polymer design and upcycling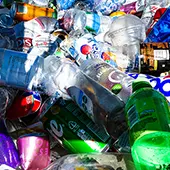 March 24, 2022
Called plastic upcycling, efficient use of the chemistry has implications from bioremediation to medicine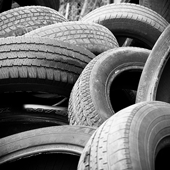 March 08, 2022
Northwestern University researchers pioneer innovative chemistry-based solutions, transforming complex materials like tires and plastics into recyclable resources, addressing sustainability challenges and unlocking latent energy.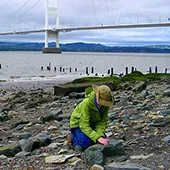 January 12, 2022
Water dynamics can trap lightweight microplastics that otherwise might float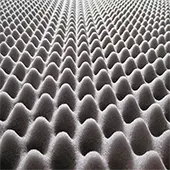 December 06, 2021
U.S. Department of Energy supports joint research by Northwestern and BASF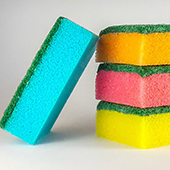 November 18, 2021
Polyurethane is one of the world's most widely used plastic materials, but it's often overlooked in our daily lives. Yet whether you're at home, at work or in your vehicle, it is usually not far away — with common end-uses ranging from mattresses and furniture cushioning to building insulation, car parts and even the soles of shoes.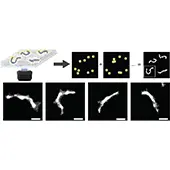 October 11, 2021
Researchers used super-resolution optical microscopy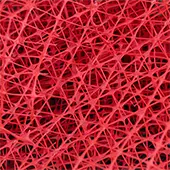 June 24, 2021
When it comes to plastics and polymers, not all materials can be easily recycled and made into new products. Researchers are trying to create new materials with similar properties that can be reprocessed sustainably.
May 06, 2021
The Kellogg School of Management, with outreach support from the Institute for Sustainability and Energy at Northwestern (ISEN), hosted a virtual panel discussion on the sustainable use of plastics in food retail on April 20.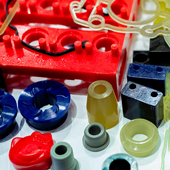 March 22, 2021
Northwestern engineering researchers have demonstrated a new approach to chemical catalysis that results in high propylene yields using less energy. The findings could support more energy-efficient production processes for many plastics.
February 25, 2021
Jen Drummond (McCormick Ph.D. '15) presented research findings about the impacts of microplastic pollution in rivers and freshwater ecosystems at a Tuesday webinar hosted by the Institute for Sustainability and Energy at Northwestern.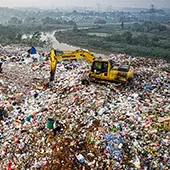 January 22, 2021
Plastics have become a significant material in many sectors but have contributed to a detrimental amount of environmental degradation.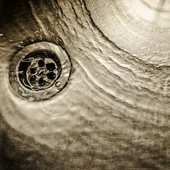 August 17, 2020
The world is awash in plastics. Globally, we currently produce about 300 million additional tons of plastic waste per year—nearly equivalent to the weight of the entire human population. Most of that plastic—approximately 79 percent—ends up in landfills or the environment.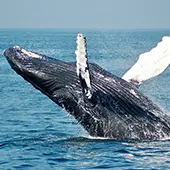 April 20, 2020
Northwestern researcher takes inspiration from baleen whales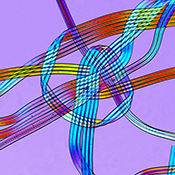 February 10, 2020
U.S. Department of Energy supports joint research from Northwestern, Argonne National Laboratory, and industry partners
July 09, 2019
Approximately eight million metric tons of plastic pollution enter the ocean each year. That means that by 2050, the amount of plastic is expected to exceed fish in the ocean by mass.
July 01, 2019
Of the 8.3 billion metric tons of plastics generated since 1950, 79 percent of it has ended up in landfills and ecosystems. That adds up to more than 6.5 billion tons of plastics left to persist for hundreds or thousands of years in waterways and on land.
May 07, 2019
Approximately half of all plastic that is produced is designed to be used only once and then thrown away.
May 18, 2018
In 2015, the state of Alabama paid approximately $32 million to bury 711,436 tons of recyclable materials from its residents in landfills.